Since coming to Vladivostok, our priests have initiated a number of catechetical, liturgical, social, and pro-life programs. These are supported by our members through their prayers and donations. You can read about each program by clicking the links below.
Our AA program helps Russians who are dealing with alcoholism.
The Boy Scout program has been created, but still needs the help of some dedicated volunteers.
Catechesis and Evangelization efforts have been high priorities since the beginning of the mission.
Programs for Children and Families are helping some of the neediest individuals in the Russian Far East.
Our College Outreach program is reaching young adults who have never been exposed to Christianity.
Construction and Renovation projects include an effort to build a new church for our overcrowded parish in Nakhodka.
Programs for the Elderly are assisting the homebound and those with limited incomes.
We have Food Programs that benefit orphans, children in needy families, and the elderly.
Our Grandma Mentoring Program is a unique initiative that pairs retired individuals and other mature adults with children in orphanages.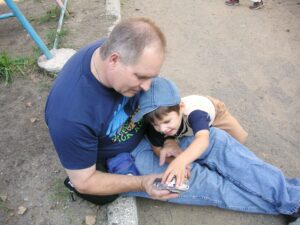 The Guardian Angel Program allows sponsors to assist children in needy families.
Medical Programs help those who need short-term medical, dental, and pharmaceutical assistance.
Several Music Programs are helping to bring beautiful sacred music to this formerly atheistic nation.
Our work with Orphans is helping children who have nutritional deficiencies and attachment disorders.
Pro-Life programs are helping women who are seeking an alternative to abortion as well as those who need post-abortion healing.