Welcome to the Vladivostok Mission
We thank you for visiting our website. Here you will find the history of the region we serve in Eastern Russia. You will learn about the Catholic parishes we have established and the charitable programs we have developed. You will also see that we are active in developing vocations for this vast land. Please pray for us and feel free to contact us if you wish to help in any way. God bless you.
— Fr. Myron Effing, CJD
---
Help Support Our Seminarians!
Today, our prayers for vocations are being answered many times over! The Mary Mother of God Mission Society was instituted specifically for Russia. When Fr. Myron and Fr. Dan founded the new order of Canons Regular called the Canons Regular of Jesus the Lord (CJD), they hoped to provide future priests for this great land.
Now, there are CJD priests serving in a number of countries including Russia, Indonesia, and the United States! And we have seminarians in Russia, Indonesia, the Philippines, and a number of other countries. Until all of the communities are self-supporting, we will continue to help their seminarians with tuition and other expenses. The cost-of-living and educational expenses in these other countries are a fraction of the costs in the US, and we don't want to turn away good candidates. So we pray for helpers who will contribute to the support of these young men.
---
The Catholic Church in Eastern Russia
After the revolution of 1917, Russia became a showplace of the new Communist era, a land without churches and without God. Under Stalin, all Catholic churches were confiscated and many were then put to the most degrading uses imaginable. In 1991, the Soviet Union ceased to exist, leaving Russia and 15 other countries as independent nations. In 1992, two priests from the Midwest, Fr. Myron Effing, CJD and Fr. Daniel Maurer, CJD, arrived in Vladivostok to help re-establish the Church in eastern Russia. Since then—and with the mission society's help—they have founded or re-founded 11 Catholic parishes, have developed numerous charitable initiatives, have created a variety of catechetical programs, and done much more.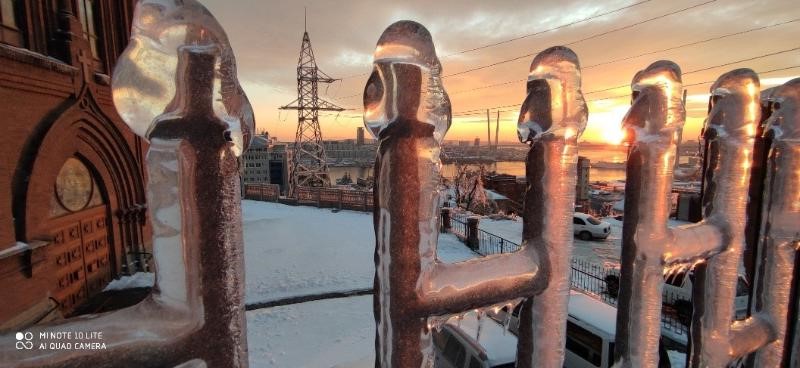 ---
Where We Are Helping
The main parish we assist is in Vladivostok, a coastal city of about 600,000 people. Most of the programs we support originate there and then spread to other cities throughout the region.