You can join us in this exciting mission work by helping us in any number of ways. First and foremost, we ask everyone to pray for us and for our brothers and sisters in Russia. We also provide the opportunity for Masses in Russia to be offered for your intentions.
---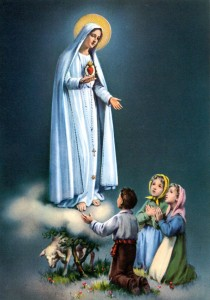 Many people are familiar with the story of Our Lady of Fatima. In brief, Our Lady appeared six times to three children in Fatima, Portugal, in 1917. During the apparitions, Our Lady asked the children to pray and offer sacrifices in reparation for the many sins of mankind. She also asked specifically that they pray for Russia. Devotion to Our Lady of Fatima was approved in 1930.
Today, Russia still needs our prayers, and many people continue to ask Our Lady of Fatima to intercede for its conversion. Below, you will find prayers recited not only by our mission society members, but also by Catholics in Russia. Please know that while you are praying for Russia, the priests and parishioners in Russia are also praying for your intentions.
Prayer of Thanksgiving and for the Intercession of Our Lady of Vladivostok
God our Father, your people come to you with praise and thanksgiving that you have answered our prayers and the prayers of our patroness, the Virgin Mary, Mother of God, Mother of Jesus, and Mother of the Church, to restore religious freedom to Russia.
We open our hearts and minds to you so that you might increase our faith in Jesus Christ, your only begotten Son. Thus, may our sins be forgiven, our burdens lightened, our children taught with righteousness, and our hopes filled with your glory.
Deliver us from the evils that oppress us, especially from abortion, divorce, and our indifference to the needs of others. Help us strengthen our families. Grant peace, love, and unity among our Apostolic churches, so that all Christians may rejoice as members of one body, children of one Father and one mother, and that we can live in hope of your kingdom where you live forever and ever.
Most Holy Mother of God, Pray for us!
Our Lady of Vladivostok, Pray for us!
Amen.
Prayer to St. Therese, Patroness of the Missions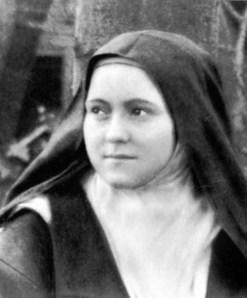 O loving and compassionate Saint, comfort our Russian brothers and sisters, the victims of a long and cruel persecution of Christians. Obtain for them perseverance in the faith, progress in the love of God and neighbor, and confidence toward the most holy Mother of God.
Prepare for them holy priests who shall make reparation for the blasphemies and sacrileges committed against the holy Eucharist. Grant that angelic purity, especially in the young, and every Christian virtue may once more flourish among them, so that this noble people may come to glorify the Father and the Son and the Holy Spirit in the fellowship of the holy Catholic Church.
Amen.
Prayer for Restoration of Most Holy Mother of God Catholic Church, Vladivostok, Russia
O Most Holy Mother of God, we humbly ask that you intercede with your Son for the restoration of this parish named in your honor. Persecuted and closed for 65 years, it was remembered by only a few survivors. Now, gathered again under your most tender care, its members turn their eyes to you for strength and hope. Guide us on our way, and help us to lead others to your Divine Son, Jesus the Lord. Graciously ask Him to keep us holy and safe, and to unite us, in joy and in suffering, to His Most Sacred Heart, for He is Lord forever and ever.
Amen.
---
Have Masses Offered in Russia
Many people appreciate how special it is to have Mass celebrated in a Russian church. For this reason, you might consider asking our priests in Russia to offer Masses for your intentions or for your loved ones, living or deceased.
To do this, either mail, email, or call the mission office in Modesto and let the staff know your wishes. Although there is never a charge for this, people usually offer a gift of $15 for each Mass.
The mission office can send a Mass card to you or to someone you specify. We will also notify our priests in Russia that we have received your Mass intention(s). Because the priests receive requests from people all over the world, we cannot promise that your Mass will be celebrated on a particular date.